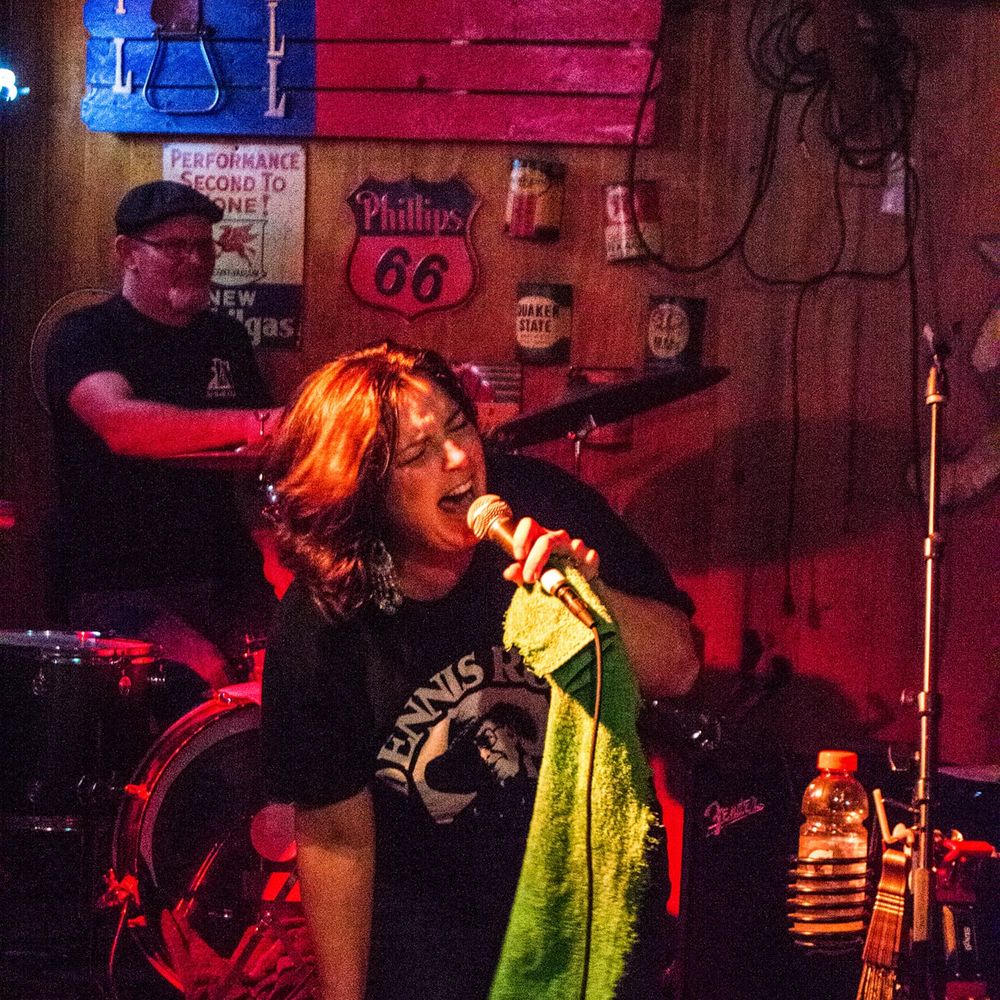 Blues, Rock and a Whole LOTTA Groove
Fronted by "the Queen of East Texas Blues", the Kim Donnette Band is the premier blues/rock band in the mid-south.  This dynamic group thrills audiences with scintillating and exciting re-imaginations of rock and blues classic as well as creating entirely new sounds with their originals that take the listener on a tour of emotions.  All punctuated with Kim's powerful  and soulful vocals and captivating stage presence.
Musical inspiration for Kim and the Band is derived from a wide variety of musical influences that include rock, blues, funk, Motown and gospel. They blend these influences into a show that appeals to a wide audience.  
Comprised of skilled and experienced musicians. Kim Donnette performs both full band shows and limited acoustic shows.  With either choice she puts on a fantastic show tailored to each individual venue or event.